Compare Volkswagen Tiguan to The Competition

What Sets the Volkswagen Tiguan Apart From the Competition
Shopping for a new compact SUV? There are a lot of enticing options around Irving, TX, but our favorite is probably the Volkswagen Tiguan. We don't just sell that because we offer it at Principle Volkswagen Grapevine, either. Take a look at how the Tiguan compares to competition like the Toyota RAV4, Honda CR-V, Ford Escape and Mazda CX-5!
Volkswagen Tiguan Vs. Toyota RAV4
One of our customers' number one concerns when looking for their next vehicle is quite simple: Will it keep me safe? Both the Volkswagen Tiguan and the Toyota RAV4 comes with a variety of driver-assist features standard, such as a blind spot monitor with rear cross-traffic alert and pedestrian monitoring, and they also have several additional features available.
However, avoiding an accident is only part of the story. Sometimes, you can't avoid getting in an accident, even with all this technology. That's one area the Tiguan continues to have you covered. Volkswagen's Intelligent Crash Response System can detect when you've been in a collision and disable the fuel pump, unlock the doors, activate hazard lights and activate post-collision braking, giving you far fewer things to think about in an already stressful situation.
Plus, as you travel through Irving, TX, the Volkswagen Tiguan treats you well with standard heated front seats, which are only available for the RAV4. The Tiguan also offers a wireless charging pad far earlier than the RAV4, as well as providing wireless Apple CarPlay® and Android Auto™ integration as standard on all but the base trim, whereas the RAV4 requires you plug in your device at every trim level.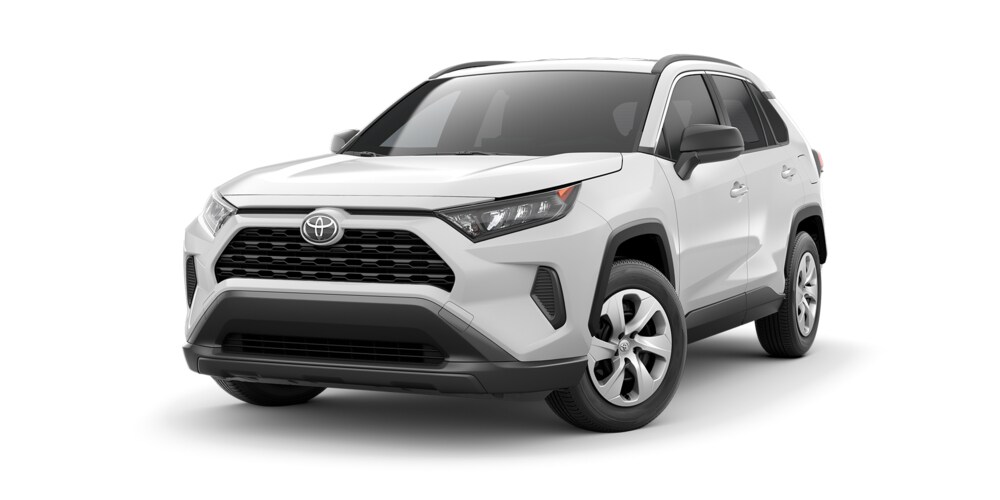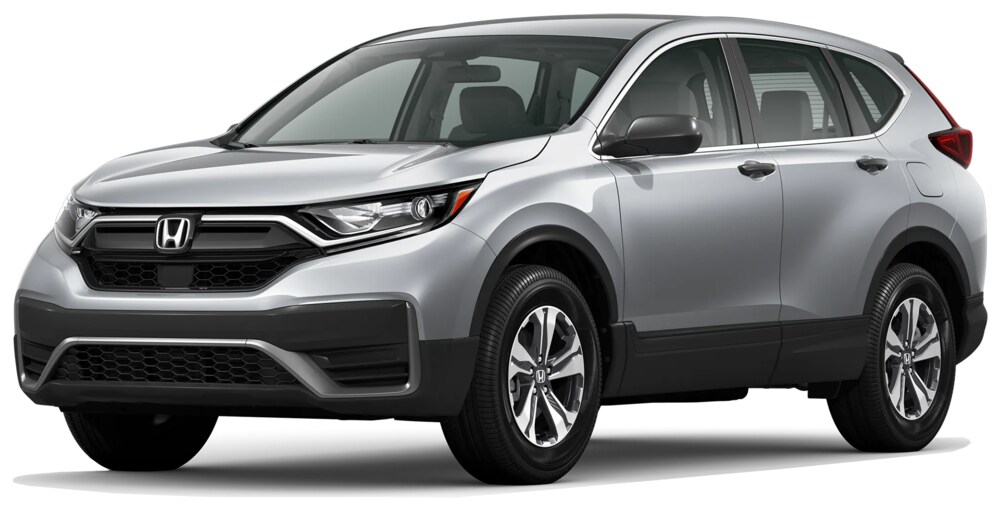 Volkswagen Tiguan Vs. Honda CR-V
The Honda CR-V has a reputation for being surprisingly spacious, but, when you look at the numbers, you'll see that the Volkswagen Tiguan provides drivers with up to 124.0 cubic feet of passenger volume, while the CR-V only has 103.5 cubic feet.
When a storm hits or the fog settles in, you'll feel more confident in the Tiguan thanks to the available Poor Weather Lights, also known as fog lights. These lights are specially designed to pierce through things like fog, rain, smoke and snow, providing you a clearer view of what lies ahead. Unfortunately, you won't find these lights on the Honda CR-V.
Volkswagen Tiguan Vs. Ford Escape
Drivers throughout the Grapevine area love having easy access to their favorite music, podcasts and other apps through the infotainment system of their vehicle. This is easily accomplished in the Tiguan by either plugging your phone in via one of the USB ports or, on all but the base trim level, wirelessly pairing it through Apple CarPlay® or Android Auto™. The Ford Escape also provides these features, though it lacks wireless smartphone integration, and it's only available at higher trim levels. At the lower levels, you'll have to make do with simple Bluetooth® audio streaming.
When you want to relax after a long day, both the Tiguan and the Escape can provide you leather seating and a leather-wrapped, heating steering wheel. However, to get these with the Escape, you'll need to spend quite a bit more, as they're optional addons even on the top Escape trim. The Tiguan provides V-Tex leatherette seating and a leatherette-wrapped steering wheel on the Tiguan SE, upgrading these to leather over the next two trims.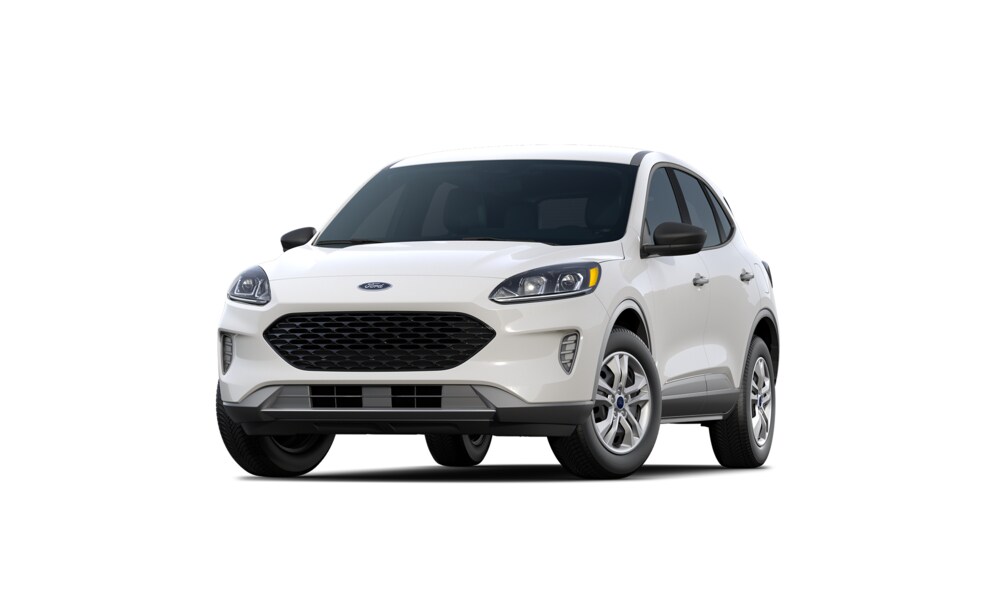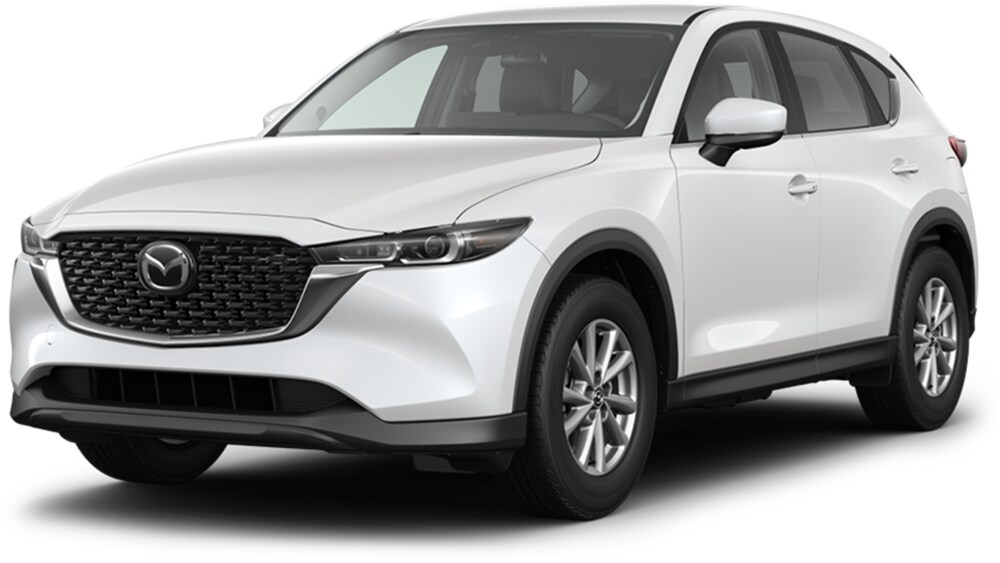 Volkswagen Tiguan Vs. Mazda CX-5
While the Mazda CX-5 has a well-earned reputation for having a premium-feeling cabin, you won't find many of those amenities until you reach the top trim levels. A good example of this is wireless phone charging. As we mentioned before, you'll get this in a Tiguan SE, the second trim level. To get the same on the CX-5, you should expect to spend about $6,000 to $7,000 more, at least.
Likewise, you won't find wireless smartphone integration on the Mazda CX-5, and if you like having a digital instrument cluster to show you turn-by-turn directions, speed, odometer, trip ETA and more, the largest option you'll find on the CX-5 is 7 inches. On more price-competitive options, you'll find a simple 4.6-inch Multi-Information Display. On every trim level of the Tiguan, on the other hand, you can enjoy an 8-inch digital instrument cluster with all those amazing features mentioned above.
Every model has its merits, but we think Volkswagen has done an outstanding job at producing a compact SUV that's hard to beat in the Volkswagen Tiguan. If you're interested in seeing how the Tiguan feels on the roads of Irving, TX, feel free to visit Principle Volkswagen Grapevine for a test drive!
We're sorry, availability of some equipment, options or features may be limited due to global supply issues affecting the auto industry. Please be sure to verify that the vehicle you purchase includes all expected features and equipment.
How can we help?
* Indicates a required field